Sylvester Stewart, leader of seminal funk band Sly & the Family Stone, is one of the least well understood of a cluster of funk artists who produced memorable hits in the late 1960s through early 1980s. Sly Stone vanished in the '80s, making brief appearances in public when Sly & the Family Stone were inducted into the Rock 'n' Roll Hall of Fame in 1993, and again at a Grammys tribute to the Stone in 2006.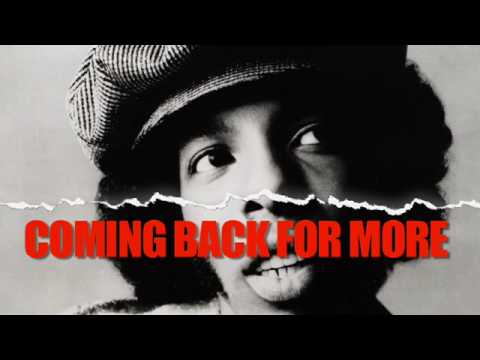 In Coming Back For More, a 2009 documentary about Stone that screened at the CAC last night, a Dutch filmmaker pulled together interviews with Sly's family members and band mates in the original Family Stone in an impossible attempt to illuminate the life of the enigmatic star. The film culminated with an interview with Stone himself, the first he had given in over two decades.
Coming Back For More spent too much time focused on the filmmakers' search for Stone, and not enough on Sly himself, but overall it did a good job of documenting his rise to greatness with the Family Stone, including indispensable clips of performances by the band at its prime. It was full of old photos, press clippings, and other memorabilia, and was a treat to hear the Family Stone bandmembers reminisce with such pride about their heyday.
My biggest problem with the film is the same that creeps up in so many mentions of Sly Stone: the complete dismissal of all material post-1973′s Fresh. Stone would release five more albums, all the way up until 1980: Small Talk, High On You, Heard Ya Missed Me, Well I'm Back, Back On The Right Track, and Ain't But The One Way. There are forgettable songs on some of those albums, but there was some filler on several of his early albums, too. There's no "If You Want Me To Stay" or "Thank You (Falettinme Be Mice Elf Agin)" on the later albums, but there's "I Get High On You", with one of the best bass lines of any Sly song. In the documentary, the filmmaker uses a few bars of uninspired disco from Ain't But the One Way to prove his point about the dark ages post-'73, but he ignores the catchy, similarly disco-inspired title track from the same album.
To prove that Sly Stone didn't just start sucking all of a sudden after Fresh had been released, I put together a playlist of killer late-era Sly Stone on Spotify. If you're on Spotify, check it out. Don't get caught up on how every song compares to "Dance to the Music". The music is excellent, and funk fans will probably love it. The work in that list is an important part of Sly Stone's legacy, and it's a shame that even those who otherwise celebrate his legacy willfully ignore it.
Here's the full playlist:
1. "Small Talk" (Small Talk)
2. "Time for Livin'" (Small Talk)
3. "Can't Strain My Brain" (Small Talk)
4. "Holdin' On" (Small Talk)
5. "I Get High On You" (High On You)
6. "Crossword Puzzle" (High On You)
7. "Let's Be Together" (Heard Ya Missed Me, Well I'm Back)
8. "Dance to the Music (remix)" (Ten Years Too Soon)
9. "Remember Who You Are" (Back On The Right Track)
10. "Same Thing (That Makes You Laugh Will Make You Cry)" (Back On The Right Track)
11. "It Takes All Kinds" (Back On The Right Track)
12. "Somebody to You" (Back On The Right Track CD reissue bonus track)
13. "L.O.V.I.N.U." (Ain't But The One Way)
14. "One Way" (Ain't But The One Way)
15. "Who In The Funk Do You Think You Are" (Ain't But The One Way)
16. "High, Y'all" (Ain't But The One Way)
One more thing: Sly actually released his first album in 30 years a few days ago. It's called I'm Back! Family & Friends, and mostly features re-recordings of the early hits with guest stars like Bootsy Collins, Jeff Beck, and Johnny Winter. Notable though is a dubstep version of "Family Affair" and a great, bouncy new funk song called "Plain Jane". It's also on Spotify.